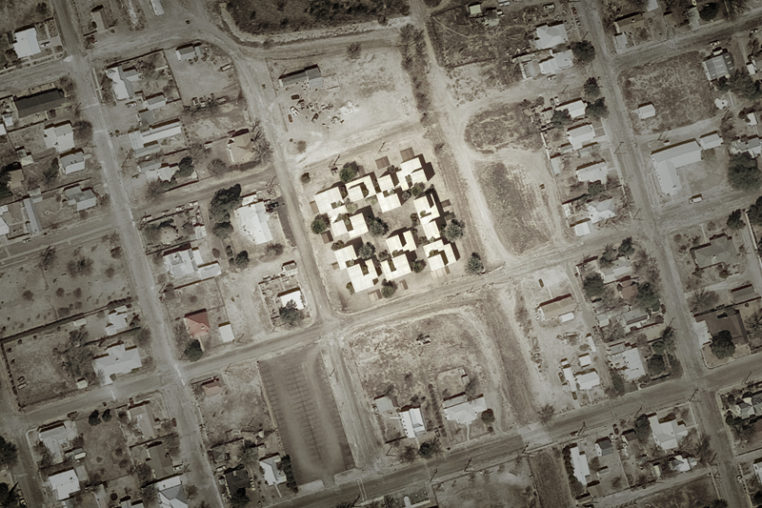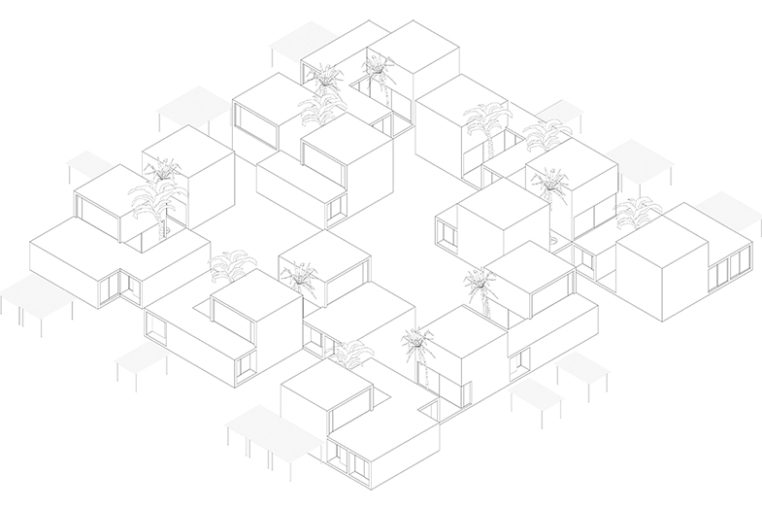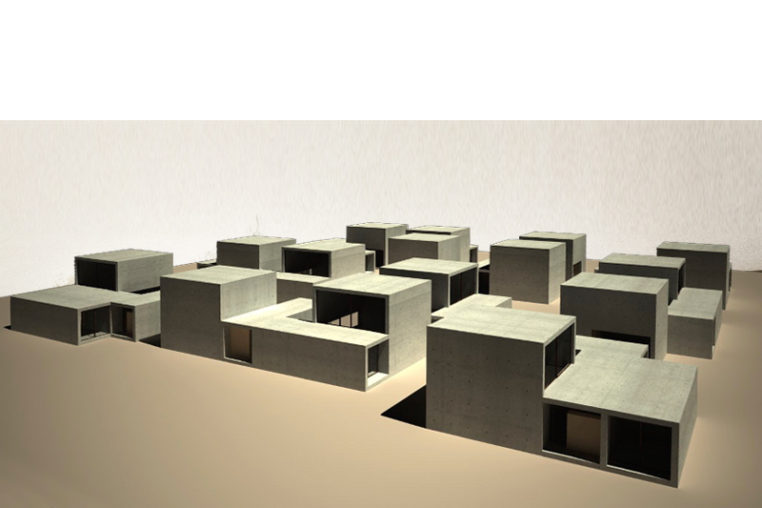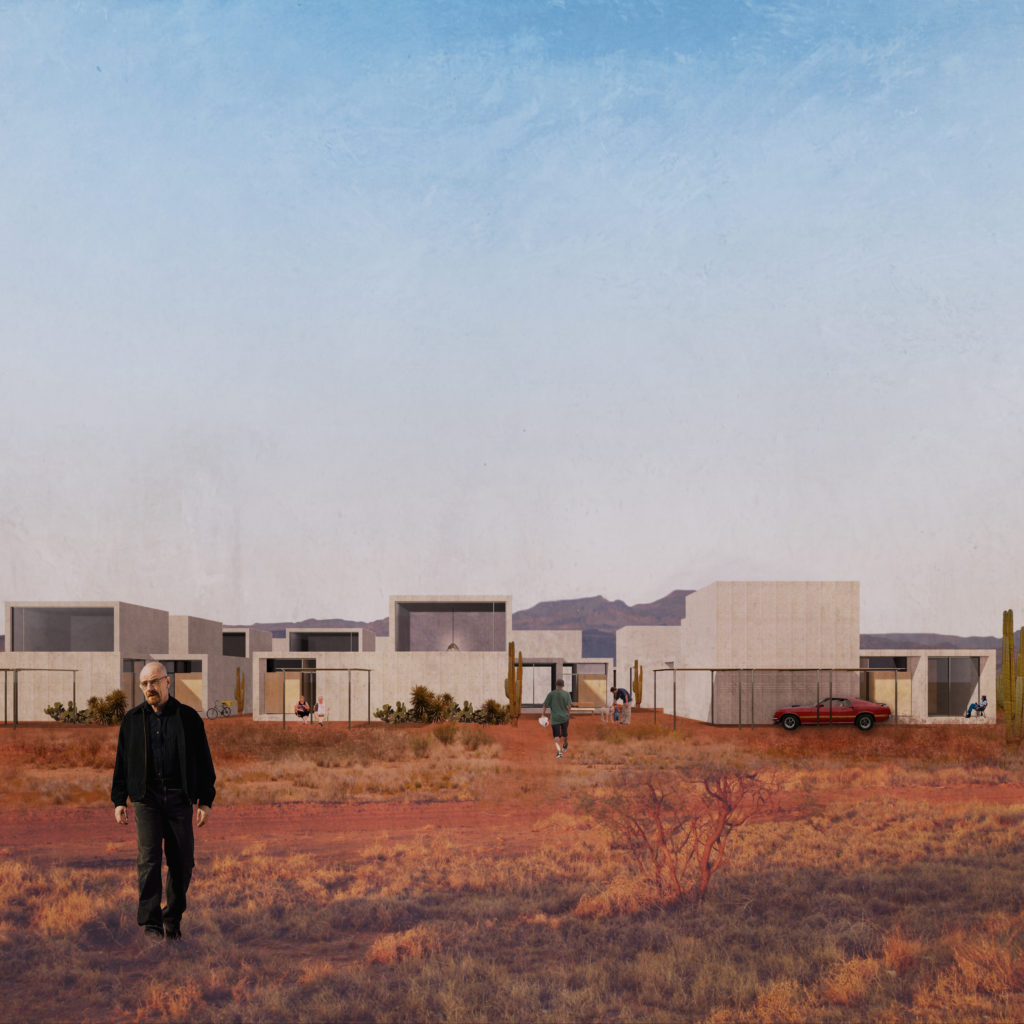 After thoroughly studying Marfa's current urban layout, we decided to put forth a housing complex in which every unit is located on the ground floor.
We decided to create two modules around which are organized the different housing units. The central element is a cube measuring 21.3 ft by 21.3 ft, defining each unit. The other module is a parallelepiped gravitating around the cube. By combining the parallelepipeds, the habitable space is expanded.
The units' positioning on the lot is not random. It allows us to reach identical parameters for every unit. As such, each entrance is directed towards the street in order to facilitate access. Each unit possesses a private patio with a large glass door serving as entrance, a large double-height room within the cube, and double exposure (high/low) within that same cube, allowing a control over natural air flow. Studios all feature a glass door in the corner creating the possibility of opening the room further towards the outside. They also provide for a mezzanine space accessible from the main room. Every housing unit, from the one-bedrooms to the four-bedrooms, features a stairway to reach a private rooftop.
No window was created. Because of the slender design of the parallelepiped modules, the walk-through units favor natural air flow.
The units' own loggias provide either an entry sequence ,or a private outdoor space for certain rooms. These multiple setbacks create shaded spaces sheltering from sun and heat.
The public space was imagined so that each housing unit benefits from maximum privacy. There is no circulation in front of the bedrooms and surrounding greeneries act as a natural filter for the units' openings.
Shuttered concrete was picked as the main material for the modules' construction. The interiors are simple, featuring hardwood floors in the bedrooms and tile in the bathrooms. The living rooms, kitchens and patio floors are in waxed concrete and create a strong continuity between the outdoor and the interior. The carpentry is in aluminum. The clear wooden volumes by each entrance provide outside storage space. Parking spaces located within the building's periphery are protected by clear wooden pergolas.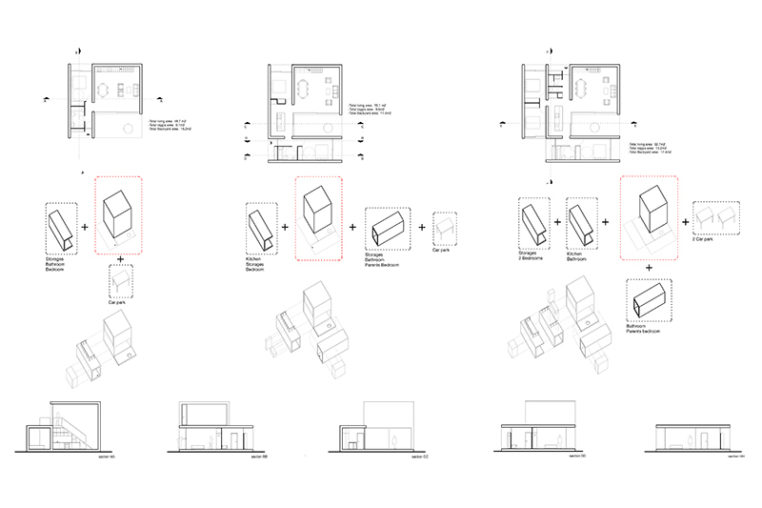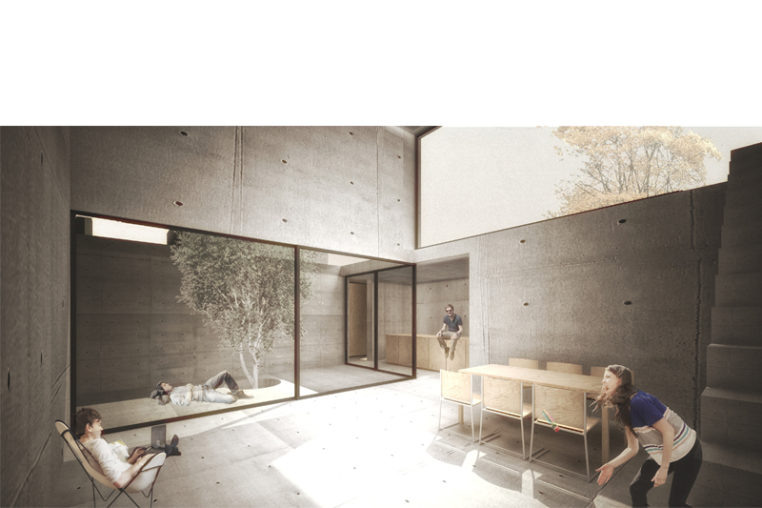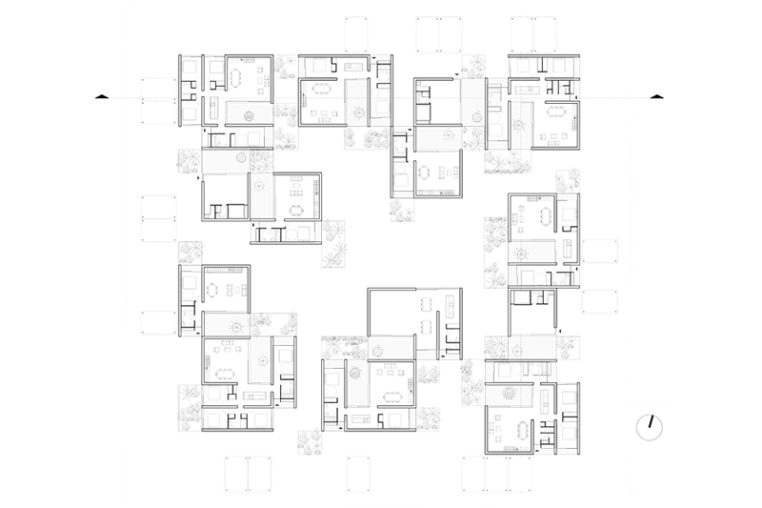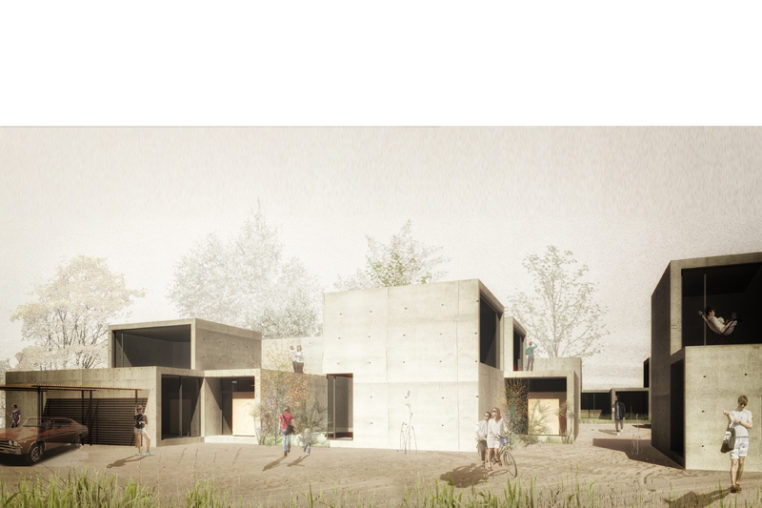 Marfa
Multi-Family Housing in Marfa, Texas Concours novembre 2014